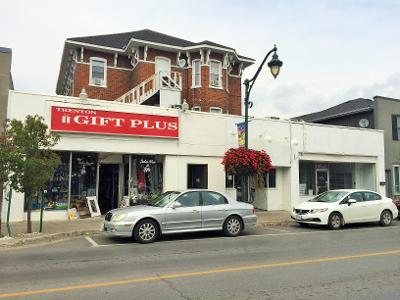 104-108 Dundas St W, Quinte West K8V 3P3
MLS®: 40032098 & 40032098 - SOLD
Income generating building with 6 commercial and 6 residential units located in the high traffic area on Dundas St W / Market Place in the community of Trenton. Part of the downtown stretch, steps from the Trent Port Marina and just west of 8 Wing CFB Trenton. Great opportunity to enter the vibrant Trenton market fueled by a strong Canadian Forces presence in the community.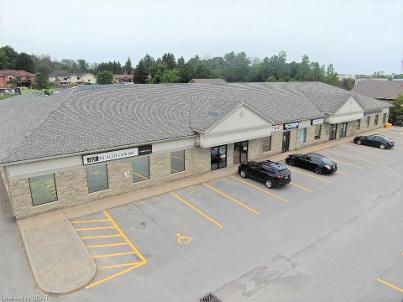 81 Millennium Parkway, Belleville K8N 4Z5
Income generating building, fully leased to long term tenants. Great location in high traffic area close to Highway 401, many amenities (mall, shops, restaurants), car dealerships, plazas. Ample parking at the front and back of the building. Well built all brick 10 year old building. Walking distance from residential neighborhoods and new developments in the area. The lot size allows further development opportunities. A great investment opportunity.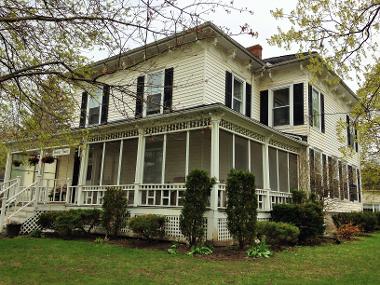 71 Queen St, Picton K0K 2C0
Licensed senior retirement home for sale. 12 bedrooms each equipped with 2 piece bathroom and 2 full apartments with separate entrances: one unit is a 2 bedroom and the other is a 3 bedroom. Great potential as a bed & breakfast / vacation rental in a desired area in the growing Prince Edward County. Lovely porch, new sprinkler system (2019) and fire alarm system (2018). Sale includes all chattels and appliances. Double car garage and Shed. Business in operation for over 20 years generating income of $1750 - 2200 per room not including rental income of apartments.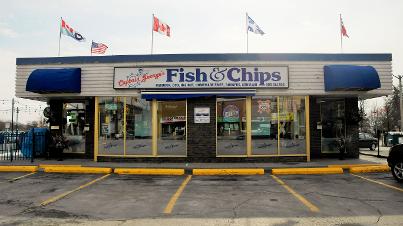 Captain George's Fish & Chips, Trenton K8V 3N9
MLS®: 273129
Well established seafood / fish and chips franchised restaurant that has been operating for 10 successful years. Seats up to 68, located at the high traffic corner of Dundas St & Front St in the community of Trenton. Part of downtown stretch, steps from the Trent Port Marina and just West of 8 Wing CFB Trenton. The asking price of $550,000 includes the business, chattels, equipment and would include all content for a turnkey transition. This gives a new business owner the opportunity to enter the vibrant Trenton market fueled by a strong Canadian Forces presence in the community. No competition within 20 kilometers. Lease in effect ($2200/month + utilities). Current owner will be available to assist transition of the business operations.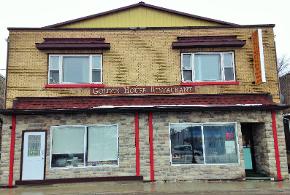 15 MILL St, Frankford,Quinte West K0K 2C0
Approximately 1900 sqft on main street in the community of Frankford near a variety of local shops. Currently a family restaurant, seats up to 70 with ability to separate the spaces if desired or open up for one large space with minor renovations. Business is also for sale listed at $60,000 which would include all content for a turn key option if preferred.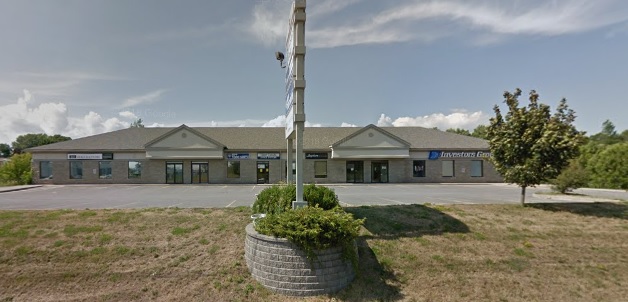 81 Millennium Parkway, Belleville K8N 4Z5 - FOR LEASE
MLS®: 146934
High traffic location with great exposure, plenty of parking with easy access, just north of Hwy 401. Quality existing professional tenants. This 1560 square feet unit has 4 offices with kitchenette. Lease is $14/sq ft + TMI $7/sq ft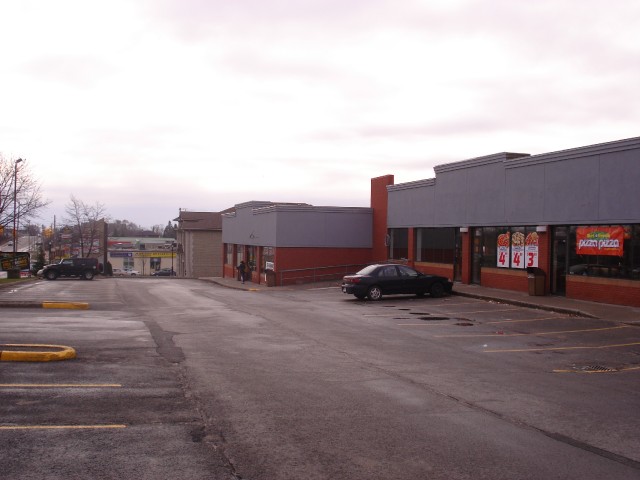 170 North Front, Belleville K8P 3B8 - FOR LEASE
MLS®: QR21407381 & QR21407380
Rent is $12.00 per sq ft. plus T.M.I of $8.50 per sq ft. located in a busy plaza with tenants like Pizza Pizza, Kelsey's Restaurants, Greenback Pawn Shop & More on North Front St. in the heart of Belleville. It has ample exposure to the high traffic flow with 3 entrances provides easy access. The units have convenient rear door entry to rear parking lot. Plenty of parking, easy access just south of Hwy 401.


600 Dundas St. E Unit #4, 5 & 8, Belleville K8N 5P9 - FOR LEASE
MLS®: 2142826 & QR21407298
2,431 and 1,245 sq. ft. unit for lease in an attractive and well maintained commercial plaza located on main traffic route in East end of Belleville. Base rent $7.50/sq ft + common area maintenance cost of $5.99/sq ft. Tenant pays own heat and hydro. Suitable for professional offices, retail, shops. Steps away from hospital, waterfront trail and amenities. Walking distance from residential neighbourhoods. New waterfront development within walking distance to the plaza.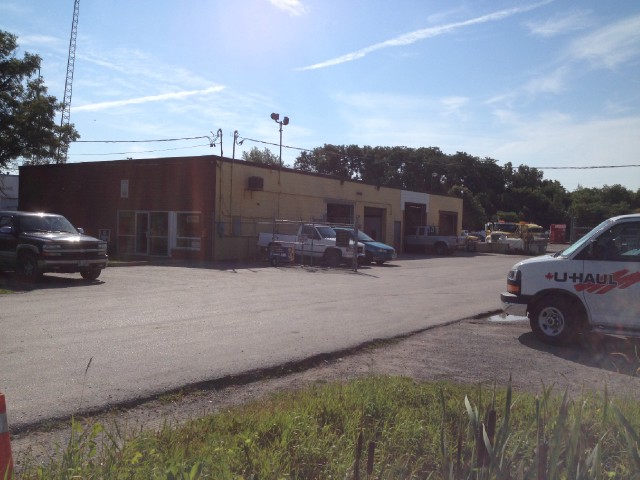 9 Douglas Rd., Trenton , Quinte West K8V 5R2 - FOR SALE
MLS®: QR21505375
$1,446,000 for the building and successful one-stop shop provides towing and automotive services conveniently located by Hwy 401 and close to downtown Trenton. Attractive income generating business in the Quinte area. Financial details available to serious buyers. Price includes over $500K of chattels plus building and contracts.
Asking price for the business is $997K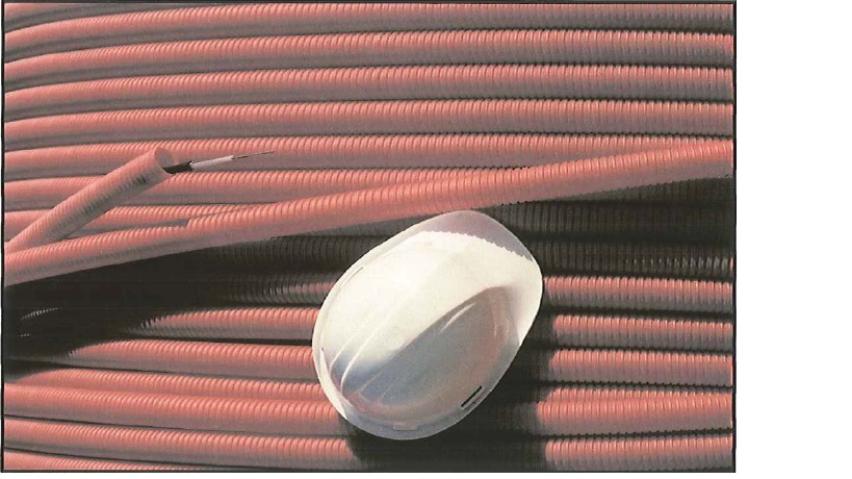 Sheet Metal - Duct Work - Heating and Air Conditioning Business

$1,800,000 for the business. Clientele incl: Industrial & Commercial companies, School Boards, Hospitals, Eastern Ontario Municipalities, Eastern Ontario Malls, Restaurants. Areas of coverage: Lindsay - Peterborough, Port Hope to Brockville, north as as Algonquin Park. 3.5 acres of land, 8500 sq ft building, overhead crane, 200 amp - 575 volts - 3 Phase, well (cistern/holding tank) - septic 10 years old (raised bed), gas heating, HVAC - split system for office and high efficient furnace for shop and gas heater in the back.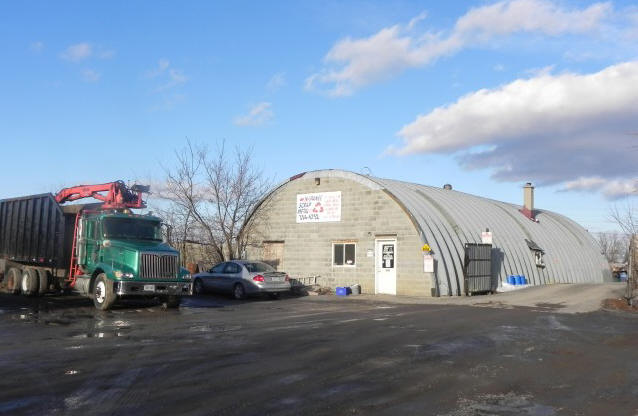 304 ROBERT ST, Napanee K7R 2N3

MLS®: QR21407667
$449,000 for the scrap yard owned by the same family for two generations. Zoning is in place, total 5 Acres fenced. Located in Napanee, Ontario just along the main rail line. 1.5 kms from Hwy 401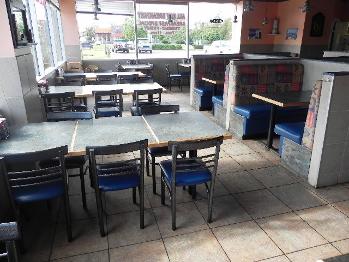 900 DIVISION ST, COBOURG, Ontario K9A 4J9
MLS®: QR21404863
$175,000 includes the business and the chattels. Excellent unit for a family business. Restaurant serving breakfast and lunch only, 6 days/wk. Ample room to further expand business. Lease in effect. New owner occupying will receive an instant cash flow.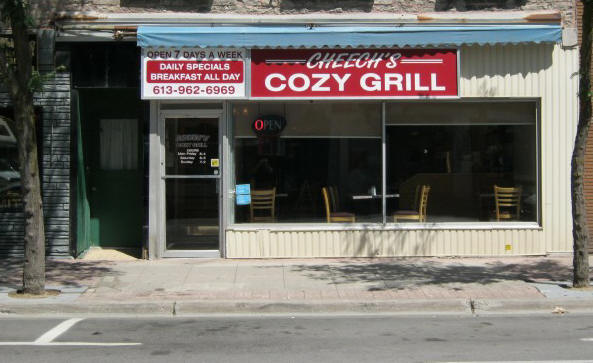 207 FRONT St, BELLEVILLE, Ontario K8N 2Z4

MLS®: QR21405547
$80,000 includes the business . Long time eating establishment in downtown Belleville. Gathering to quick tasty meals for business and local traffic.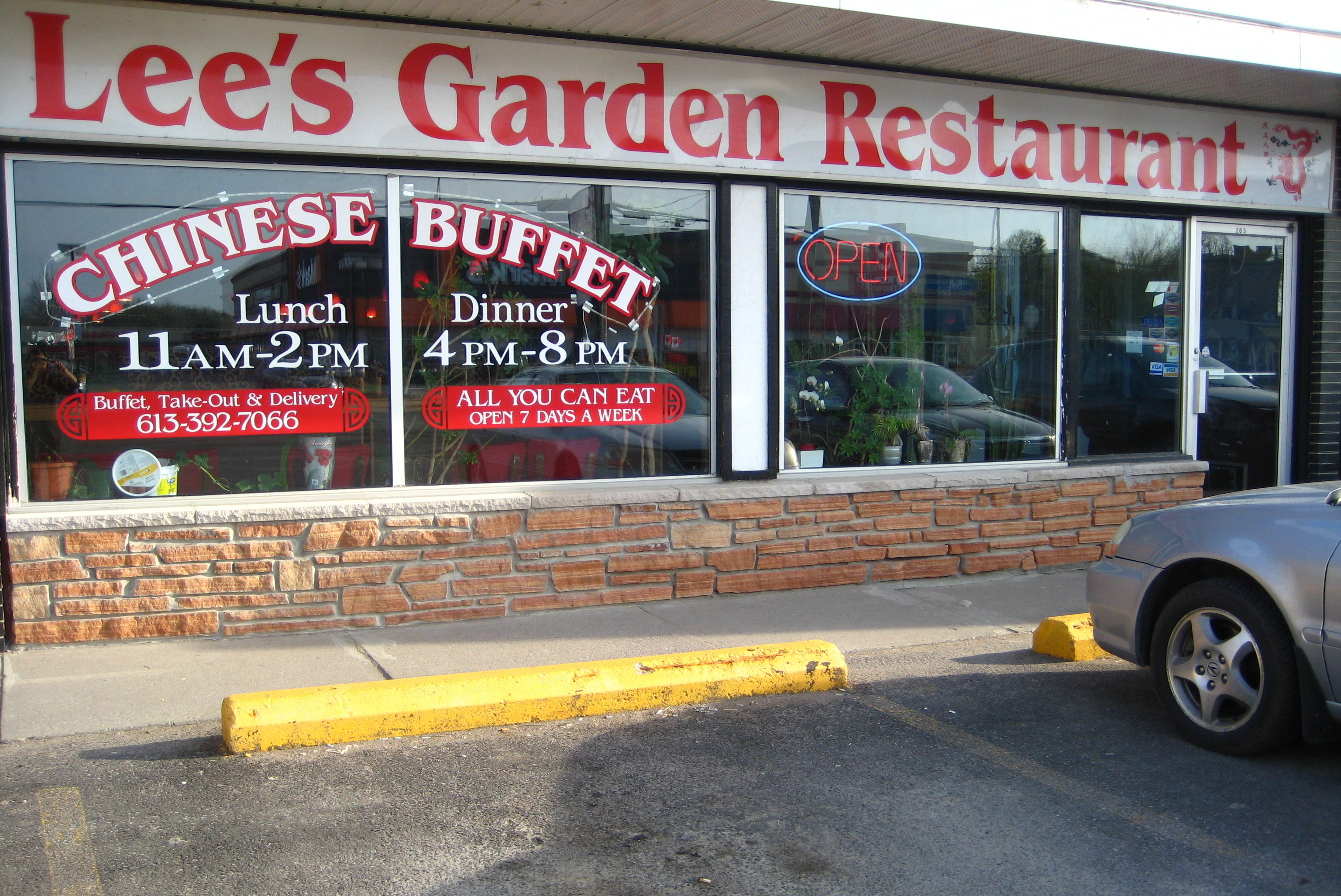 263 DUNDAS ST. - #6, TRENTON, Ontario K8V 1M1
MLS®: 2142500

$119,900 includes the business plus the chattels. Long time established restaurant located in Trenton just West of 8 Wing CFB Trenton. This has been a well established business over the years and gives a new business owner an opportunity to enter the vibrant Trenton market at an affordable price.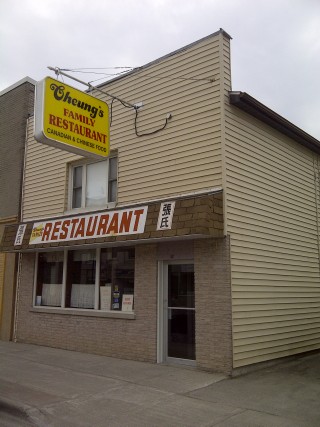 52 FRONT Street North , Campbellford, Ontario K0K 1L0
MLS®: 2142406
$369,900 includes the building and restaurant business. Established restaurant for over 29 years located in downtown Campbellford. Above the business includes a 3 bedroom unit that has spacious living room which backs on to the Trent river. A lovely waterfront patio may be possible. Inventory is extra.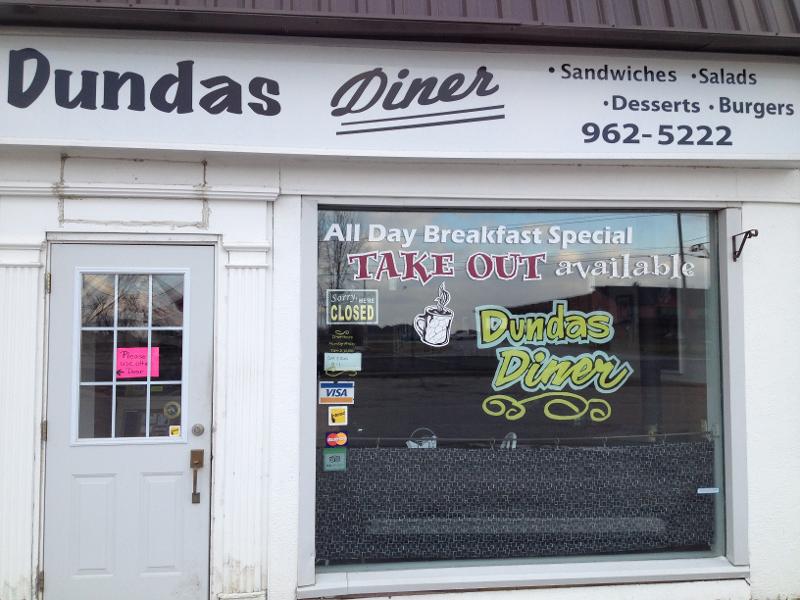 487 DUNDAS ST W, Belleville, Ontario K8P 1B6

MLS®: QR2150020
$39,900 for the business includes spacious (seating for 40) and clean diner specializing in breakfast but also serves lunch. New kitchen equipment installed and interior renovations in 2014. Fully operational and ready to go!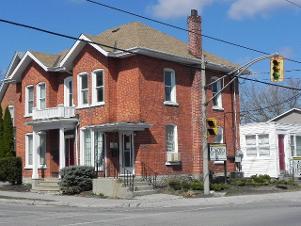 6 CATHARINE ST., BELLEVILLE, Ontario K8P 1L1
MLS®: 2136819
$219,000 includes the building (business not for sale). Lovely brick double house with garage and ample parking. Upgraded wiring and plumbing. Currently a duplex but can be easily converted into a triplex. Suitable for an Accountant, Dental, or Professional Office. Located in an area of growth, and is walking distance to downtown. Corner of Coleman and Catherine St.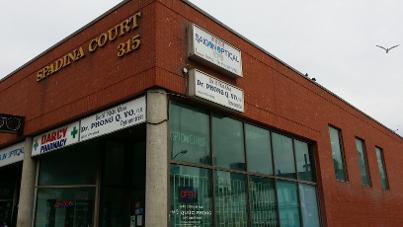 315 Spadina Ave Unit B, Toronto M5T 2E9
MLS®: QR21502174 - SOLD
Well established pharmacy for sale in a prime location. It has been in operation for over 25 years and ready to be taken over in the heart of Spadina Chinatown. Parking comes with the unit. $20K in inventory. 15K prescriptions. Loyal clientele. Owner wishes to retire.